Healthy user guides for healthy beginners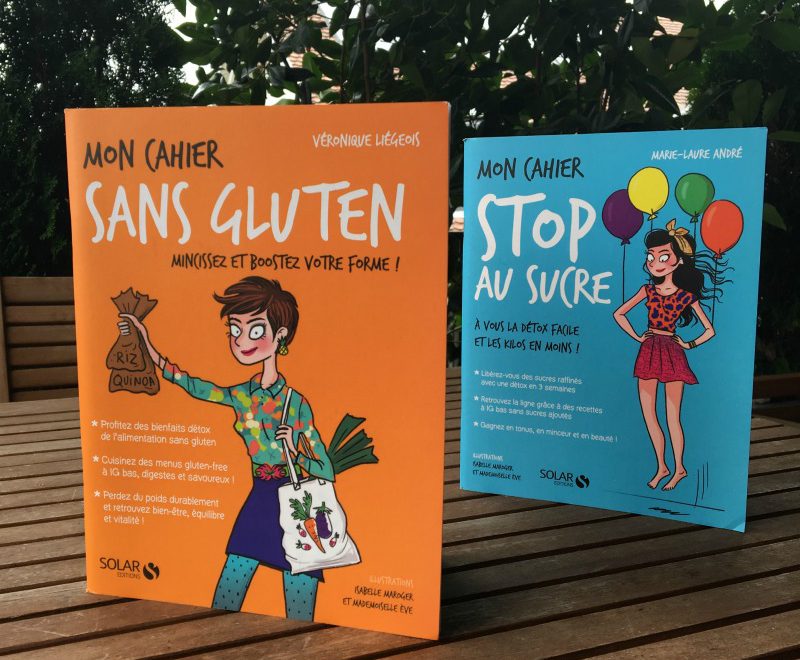 If like me, you need basic user guides which explain simply what are the benefits of eating gluten free, or how to avoid sugar hidden in food, "Mon Cahier" collection is for you.
You can not read a woman's magazine without avoiding typical subjects such as diet, yoga or essential oils just to name a few of them. They are very interesting but most of the time incomplete.
I have found the "Mon Cahier" collection by chance when I was once wandering after having done my weekly grocery shopping. There is one for any theme you could think of: "Pensee positive", "Pilates", "Running", "Detox", "Le sexe et moi" etc…. As they were colorful and most important thin (as I get sometimes lazy to read this kind of books), I thought I would try them.
So I bought the "Stop au sucre" (Stop Sugar) and the "Sans Gluten" (Gluten free). It was like a revelation. They all start with an introduction on the benefits, then fix objectives for you to follow, and also propose some practical exercise to train. And then end, you have a diagnostic and they give you some tips to live after having changed your way of living. They are really easy to read and practical also.
I do encourage you to chose and test one topic! Unfortunately for our English readers, they only exist in French for the moment.