The best Date Cake in the entire world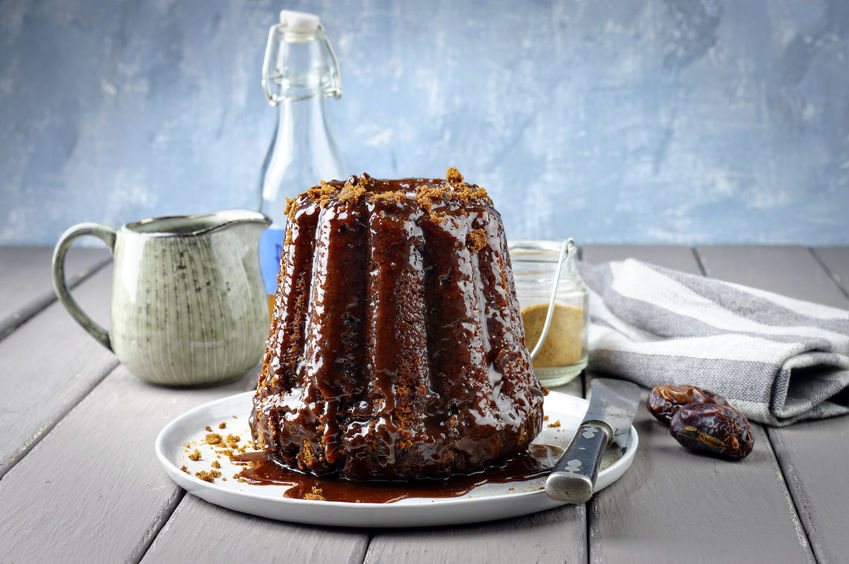 Get ready for the winter 🙂 I tasted this amazing cake at a friend's place while traveling to Jordan. And I can still feel the taste in my mouth! What an experience, you have to try it !!!
Preparation time: 20min
Cooking time: 55min
Ingredients
635 g dried pitted dates
750 ml hot water
2 teaspoons bicarbonate of soda
185 g butter, chopped
500g firmly packed brown sugar
6 eggs
450 g self- raising flour
60 g coarsely chopped walnuts
60 g coarsely chopped pecans
Butterscotch sauce
444 g firmly packed brown sugar
500 ml thickened cream
250 g butter, chopped
Recipe
Preheat oven to moderate. Grease 26cm x 30 cm dishes (or kugelhopf pan); double- line base and long sides with baking paper, bringing paper 5 cm above edges of dish
Combine dates and the water in medium saucepan; bring to a boil. Remove from heat; stir in soda. Stand 5 min. Blend or process date mixture until smooth
Beat butter and sugar in large bowl with electric mixer until light and fluffy. Add eggs, one at a time, beating until combined between each addition. Stir in date mixture and flour; spread mixture into prepared dish, sprinkle with nuts. Stand cake in dish 10 min; turn onto wire rack, turn cake top- side up.
Meanwhile, make butterscotch sauce.
Brush surface of hot cake with 1/3 cup of the hot butterscotch sauce. Serve with remaining sauce.
Butterscotch sauce
Stir ingredients in medium saucepan over heat, without boiling, until sugar dissolves; bring to boil. Reduce heat; simmer in 3 minutes
Serves 20
Tips Cake is suitable to freeze. To defrost, wrap in foil and reheat in moderately slow oven for 20 minutes. Sauce is suitable to microwave.
(This recipe is coming from a cooking book but i don't know which one)