Move over to the sound of Dorsa and La Petite Radio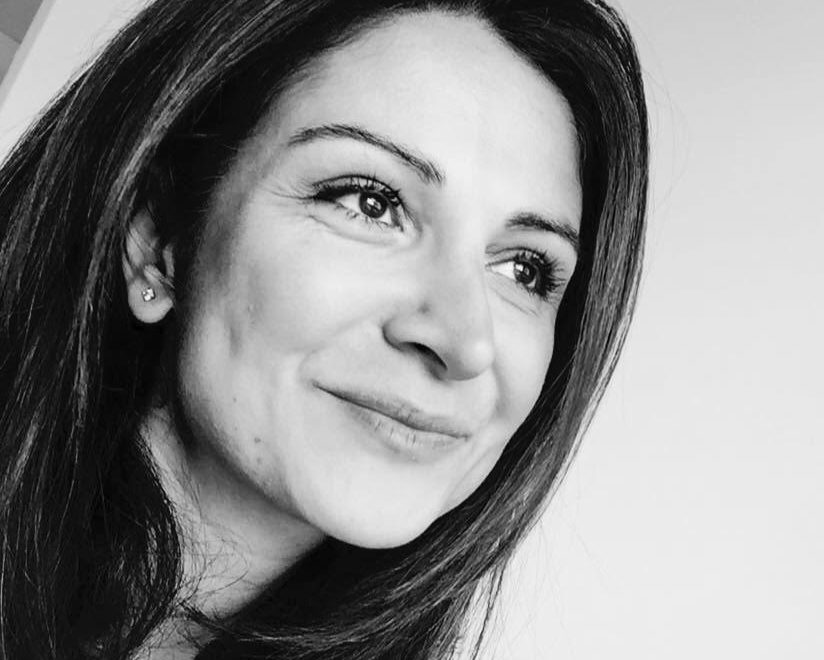 There is a story about a beautiful woman called Dorsa. Take a step into her colorful world and embark on the wonderful journey that led her to Uruguay!
Dorsa and I met when we were young, single and starting a professional career. We were both full of hopes and dreams for the future! Dorsa is full of passion and is definitely an integrated and dedicated person. Please let me introduce you to her and get inspired by her communicative energy and the amazing project she started.
Age and place of birth : 41 years old, born in Prague, Czech Republic
Nationality : Swiss
Civil status : Happily married woman
Studies : License in Sociology at University of Geneva, Switzerland
Profession : Founder, writer, and host of La Petite Radio
Who is Dorsa ? Dorsa is a happy citizen of the world as she had "the great pleasure of living in different countries" as she said. On the east side of the planet first, as she was born in the Czech Republic and then lived in Iran. Then she moved to the western side, in the United States when she was still a child, and finally settled down for a little while in Switzerland. "And I'm now in Uruguay" she adds.
Dorsa truly has a shining personnality. When I asked her what she likes in life, she simply answered: "I like everything life can offer when you open your heart and your mind enough to receive it. Spending time with my daughters and my husband is at the core of everything for me. I'm also blessed to have many wonderful friends who motivate me and make me happy. I also enjoy (and need!) alone time… those are best enjoyed while having a good coffee in a beautiful place, or thinking about my next projects. I truly love these simple moments that pepper my daily routine." Her professional career is also very original. "After I successfully finished my degree in sociology on the effect of media consumption on children, I started working in the banking sector. I was in charge of branding and communication in several banks. It was a great experience" she adds. But after a while, she decided she needed new horizons, and she moved to Chicago. When she returned to Switzerland after a year, she explains that "the economy had shifted, so I adapted and chose a sector that allowed me to grow – I became a vessel operator for a trading company. I stayed with my company for almost 9 years and I learned every day. I have no regrets about my career path! »
What were your biggest life events and challenges in life? She answered beautifully by stating the following "By far, the most defining event of my life has been becoming a mother and determining what motherhood means to me. From the moment my daughters were born, I have learned from them every single day and they teach me about life. We have been on quite an adventure together for the past 7 years! I would be lying if I told you that it is always easy; but what I receive from my girls is so incredible, priceless and irreplaceable that it is worth every effort." There is nothing to add to it.
We are all very curious to understand your move to Uruguay? "Because of my husband's work – that's generally a practical leitmotiv. But we wouldn't be here if Uruguay hadn't been an attractive place for us as a family. My husband asked me if I would agree to move to Montevideo and leave everything we had in Geneva. I said yes because I knew it would be an amazing experience for us, as a family and I was right!"
How is life there? Dorsa describes life in Uruguay as being "Quiet and pleasant. We have lived here for 2 and a half years and, for now, we are all very happy here. I must admit, though, that because I have lived in Switzerland for most of my life, I do miss Europe. But I also know that this is only a parenthesis in our lives. We are here temporarily and I'm pretty certain we will move to another country where more adventures await!". Dorsa is definitely a world traveler, looking for new places to visit and new people to meet.
How different it is from Switzerland? "A lot of things are different, except for high prices! I knew before moving to Uruguay that it was an expensive country, but I didn't realize to what extent" she replied. Dorsa also mentions the "lack of security" security. This is when we realize that life in Switzerland is still much safer than other places even if it gradually deteriorates. "Every day, we have to keep in mind that we are not in Switzerland anymore and that some places in South America are not as safe as good old Geneva! Even though Uruguay is one of the safest countries in South America, we still witness a lot of theft, robberies, and general safety issues. We just have to be more careful than we were in Switzerland." she adds.
What do you prefer or regret the most? Tell us more about your life there? "What I love here is how raw and inspiring the natural landscape is. From wild spreads of lands to beautiful beaches, we keep on discovering new places that are stunning." She explains. And when you ask her what does she regret the most:" My family, my friends and Swiss products such as cheese, chocolate and yoghurts!"
What were your biggest fears before moving? What was your biggest surprise? Dorsa replies: "My biggest fear was not speaking the language. I didn't really speak Spanish before we moved and I kept on telling myself that it would only add to the difficulty of moving 11'000 km away. Starting all over in a place is hard; doing it in a different cultural climate and without speaking the language is not easy! My biggest surprise was that, actually, language wasn't an issue at all and I adapted to this new country really well. I met new people very quickly and created my own support network. I have a very active social life, one that is independent of my husband and I'm really proud of that. It really made me realize that the key to a happy life is to stop the complaining and to make things happen for yourself. I'm also very proud of my daughters who have adapted incredibly well to their new school and environment."
So tell us about the story behind La Petite Radio? When did you start and what was the trigger also? Emerging entrepreneurs, read the following carefully: "Originally, when I came to Montevideo, I intended to work in trading, as it had been my professional background for many years.
After a few months, though, I thought that I should really engage fully with this expatriation experience and start a project that was both personal and fulfilling, essentially something I would create and enjoy.
So, one day, as I was listening to a Spanish-language radio, the idea occurred to me and it became obvious: I wanted to record podcasts in French. In these podcasts, I wanted to give myself the freedom to discuss fun and current events, as well as give auditors the chance to discover new francophone artists through their music. My project, La Petite Radio, had started in my head but it took about a year for it to mature and take full form. At the end of that year, the project became reality and we went live in September 2016. We haven't stopped and I love what I do with La Petite Radio more and more every day! "
What's the message you are trying to deliver? Are you working alone or with a team?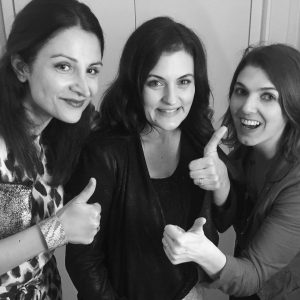 "Through La Petite Radio, I want my auditors to have the opportunity to hear about many different topics (psychology, entertainment, environment, family, technology, media, etc.) From the start, I knew I couldn't record my podcasts alone, so I put together a team who were passionate about the project too.  Charlotte greatly helped me with the logistics tied to La Petite Radio and she also worked on the website. She is one of our hosts as well.  Later, Tiphaine joined the team and she co-hosts almost every episode with me. I thought that having the voice of a man was important to reach a diverse audience, and we had the opportunity to have a psychologist with us for a few episodes. I work closely with Tiphaine to define what our next subjects will be, whom we will interview, and what songs we will select for each podcast.  I really value the opinion of my team before I make a decision and I think La Petite Radio is stronger because we communicate well and we truly respect each other's opinions. I believe our chemistry is actually audible to our listeners!" she said
What do you like the most about La Petite Radio? And what did you learn? "I love that I have the liberty to choose the topics we will discuss and that I have the freedom to decide what path the project will take. What I also enjoy is the actual recording: we are always having fun, we are always discussing really interesting subjects, and we are always enjoying each other's company. I feel really blessed that I get to work in such a productive and supportive environment. I also love interviewing guests and letting people from all around the world know about their stories. I prepare every day by reading articles and thinking about my topics. I am also grateful that, in the middle of the logistics, I have learned the technical side of radio podcasts, from microphone quality, to recording software, and editing abilities. I have learned that it is your own behavior that dictates the environment in which you are. I have worked very hard to make La Petite Radio a reality and because it is my passion, I have been able to enjoy every moment I have spent on it. I think this passion is contagious and, consequently, my team rises up to the expectations that we set together. I have pushed for this project, but I also know that I couldn't have done it on my own. It's reassuring to know you can follow your passions and realize that help and support are crucial to the success of any project. "
What's the next step for La Petite Radio? Dorsa would love to grow her team and have more hosts for their podcasts. She "would also love to collaborate with local radios and expand our listeners base".
Any other projects in mind you can/would like to share? "I always have a million projects in mind! But I also know that I have to give La Petite Radio my undivided attention right now – it deserves it" she said
The advice you would give to any women who wants to change carrier and/ or start a new one or life? I agree soooooo much with her answer "Don't listen to all the things people tell you, you have to avoid negativity to move ahead and start a new chapter. You are the unique author of your life."
More about you:
Biggest regrets? That my grandmother didn't get to know my children
Lessons learned? "Life isn't about waiting for the storm to pass, it's learning to dance in the rain"
Dreams? Continue dreaming and make some of them come true
Models in life: Any woman who is independent, strong, caring, sensible and sensitive, kind, intelligent, beautiful, elegant, patient, pragmatic and funny. In other words, my mom!
Favorite leitmotiv, or quote or expression? Exit your comfort zone!
Advice to any woman or young lady? Never let someone put you down ; you are able to accomplish all the things you decide to achieve. Go, Go, Go girl! You can do it!
Where can we reach you? Almost everywhere! By phone, WhatsApp, SMS, Email, Skype, Facebook, Instagram, Twitter, etc. People say I am too reachable! I tried to disconnect from social media and I clearly failed! website www.lapetiteradio.com or via our Facebook page https://www.facebook.com/lapetiteradio/  Or on iTunes!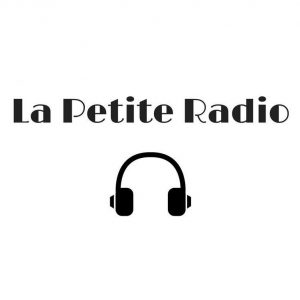 Do you have any video you would like to share?  She replies "I do have a lot of embarrassing videos of myself… For now, I will keep those private! But soon, I hope to have some video tidbits to accompany our podcasts."
And she ended the interview with "Thanks a lot for this interview, it was a real pleasure!" Thank YOU Dorsa